wow, what a great evening again... you guys keep on making it better and better every time.
and yes so beautiful diverse music and some real new and young talent...

that huge multitouch controller is crazy, i mean this guy developed and built it completely on his own in his spare time...

i have some low quality pics and going to upload a few and post them... and i can tell you already that next time another bunch of real geniuses will present another form of selfmade controller based on light and apparently reflecting the music, type of control, etc. visually on top of it... (when one of them tried to explain to me how it works and what it is actually capable of, my head nearly exploded...)
ok, uploading now, pics coming in a short time...
EDIT: here we go... Pics (sorry for the lame quality)
meabh & dave from 'your only massive' (they did a crowd recording live and implemented it into one of there songs on the fly...)
HiEnergy playing a wonderful ambient set!
and here we go... a completely self designed and developed and built multitouch controller here in
berlin
(no, it's not like the others (lemur, etc.), it is apparently based on a completely different technology then all the other existing ones...
for more details visit:
http://www.hi-pi.de/play/
.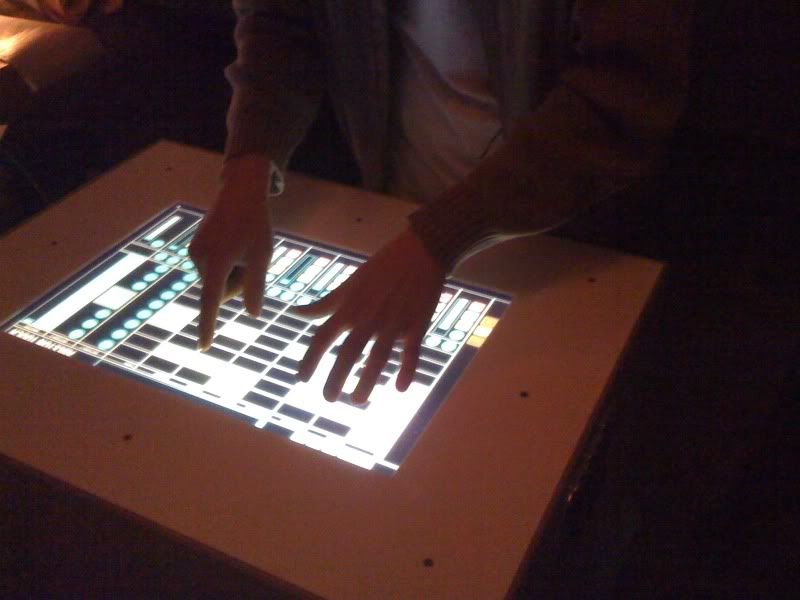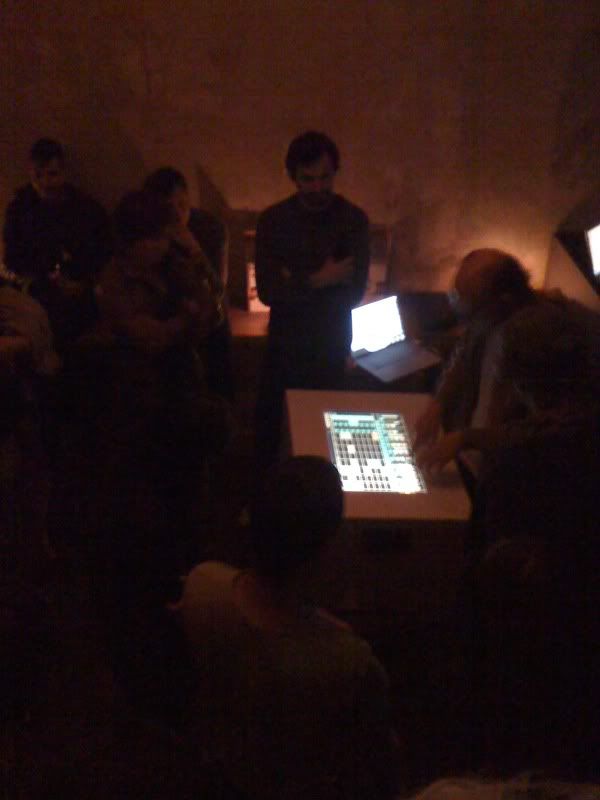 that thing was truly amazing (at least to me and the definitely only controller i have seen so far in action that really convinced me a 100%!)
keep it coming, the next one is already in the making... it will be most probably only one more this year a little X-Mas special!, due to my lack of time over the next 1 1/2 month...
stay tuned and thanks again to absolute everyone to make those meetings such a pleasure.
axel