So what you doing?

---
Hopefully finding a hidden dive bar that isn't amateur night.

Or

Sleeping.
Cuddle Core

---
Setting up my tables and Big JBL's on the first floor. My girl is inviting all her hot single girl friends.
Two gallons of lube.
Gonna DJ naked.
Watch my Balls drop at midnight.

"Let you're body feel the sound! Let it cover you up and down!"
---
trying to choose between 3 different clubs in Shinsaibashi(part of Osaka) to dance in all night. trying to choose between hip hop or drum and bass. i like dnb more but I'd rather see some sexy girls than hear something memorable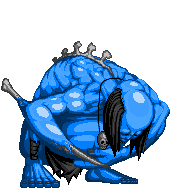 ---
TrypseT
Live 8 Full (not suite), ES-1 MKII, Microkorg, MPC 1000, 2 1200's, Ms. Pinky's, OSX, Edirol FA-101, and a crate 'o' wax
---
I will wait to see who in the neighborhood invites us to a BBQ. Depending on who that is, the rest will fall into place. Basically I will eat, drink and be merry.

iMac - 10.10.3 - Live 9 Suite - APC40 - Axiom 61 - TX81z - Firestudio Mobile - Focal Alpha 80's - Godin Session - Home made foot controller
---
---
Posts: 2680
Joined: Tue Nov 11, 2003 12:24 am
Location: Delaware
thievery corporation in s.f.
---