oki, step by step.
First you have to make a user config file for the
nanokontrol
. I use the rotary encoders from scene 3 as macro encoders. They are assignd to midi CC 94 upwards: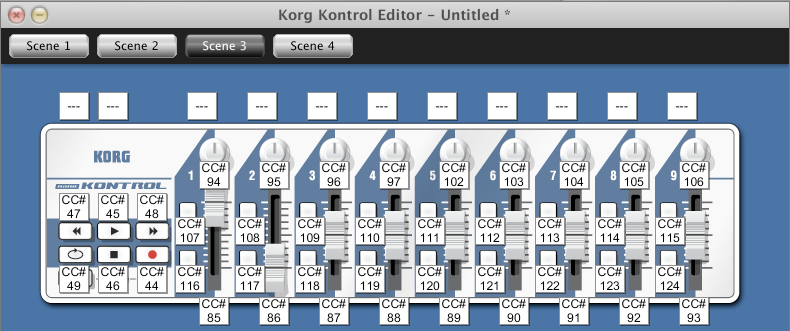 hence you have to write those into your user config file:
and save that user config file here (on a mac, don't ask me for windows):
user/library/preferences/ableton/Live 8.03/User remote scripts/
Nanokontrol
Then the
Nanokontrol
will show up as a control surface
Now everything is prepared to do what I wrote in the original post.
See here an example:
I have assigned the lower button of channel 2 on the
nanokontrol
, scene 3 (which is CC 117, see above in the kontrol-editor) to the on/off-button and the title bar of the "Dirty Drum synthesizer". The device is active as long as I press the button, the blue hand appears on it and I can control the 8 macros with the rotary encoders of the
nanokontrol
. I can assing now a different button to the title bar of a different device in a different channel, and when I press it the very same encoders are controling this second device. And so on.