---
Posts: 1204
Joined: Wed Oct 18, 2006 3:58 pm
Im sure it depends on many factors... but in your opinion, on average, how much or how often should a drum beat vary in any given song to keep things interesting?
---
Of course it depends on many many factors. Generally I make stronger fills over longer periods of time.

*___.___,___.___;___.___,___.___|___.___,___.___:___.___,___.___!___.___,___.___;___.___,___.___|___.___,___.___:___.___,___.___
---
add a fill where you fill it should go. Only add them if they ADD to the music.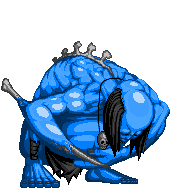 ---
Posts: 77
Joined: Fri Mar 27, 2009 6:12 pm
I wonder what this guy thinks about that question?
Ableton Suite 8 & Max4Live
---
the trick to talented music is 32nd note triplets

once you have your midi clip set up with just straight notes then throw on the random midi effect and BOOM, MUSIC
---
Posts: 154
Joined: Mon Mar 20, 2006 9:14 am
Location: Adelaide, SA
It utterly depends on the desired genre/style/mood etc. I don't think minimalist electro tracks are any the less for having extremely simple drum tracks - in fact, it's part of what makes that sort of music endearing. On the other hand, listening to artists like Lamb is awesome in a different way, because you realise just how much clever micro-editing and munging must have gone on to come up with such interesting and rich-sounding drums/percussion elements. One thing I do know, whatever the genre - it's only a small piece of the puzzle. Something to worry about later on IMO, when the core elements of your track are already in place. Just keep it simple to start with.
---
Posts: 3499
Joined: Mon Jun 07, 2004 4:29 pm
Location: In Berlin, finally
my favourite drummer doesn't repeat any measure.

but then again some of my favourite tunes have a drummachine without any change going through the whole song.

some styles demand repetition.
---
---
---
Posts: 1671
Joined: Thu Apr 15, 2004 2:59 am
Location: Melbourne, Australia
---
aizo wrote:add a fill where you fill it should go. Only add them if they ADD to the music.
Great answer!!! There's loads of great songs out there who's drum tracks only consist of one bar looping or even only half a bar or a beat...the point it it has to fit. If the drums are attracting too much attention from - and make it difficult to concentrate on - the main part, there's too much (or too strong) variation, if it gets boring after a minute add some more variation.
---
Posts: 1965
Joined: Fri Oct 26, 2007 3:58 pm
Location: Nottingham, UK
Most of what I do has very glitch-orientated drum programming; simple 2 & 4 snare-type sounds, but with consistently evolving noise/drum/percussion/cymbal parts over the top.

However, when playing drums with my various bands, it's all 'bout solid, solid, solid. Keep the time locked down, and don't get in the way of the song; add to it with flavour, yes, but don't get in the way!

So, in answer to the O/P - Some, Lots, None, A Little.
Macbook | Live 7.0.18 |
---