Here is Version 2 of my DIY Foot Controller using an
apple
keyboard
mounted in a "shuttle" and utilizing Lives KeyMap Mode. I have tidied up the body from version 1 (V1 details at bottom of this post)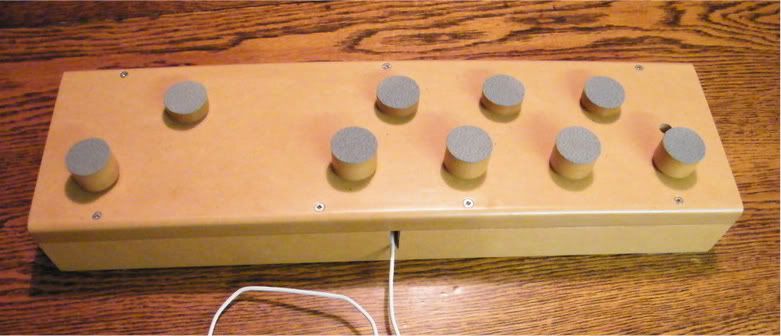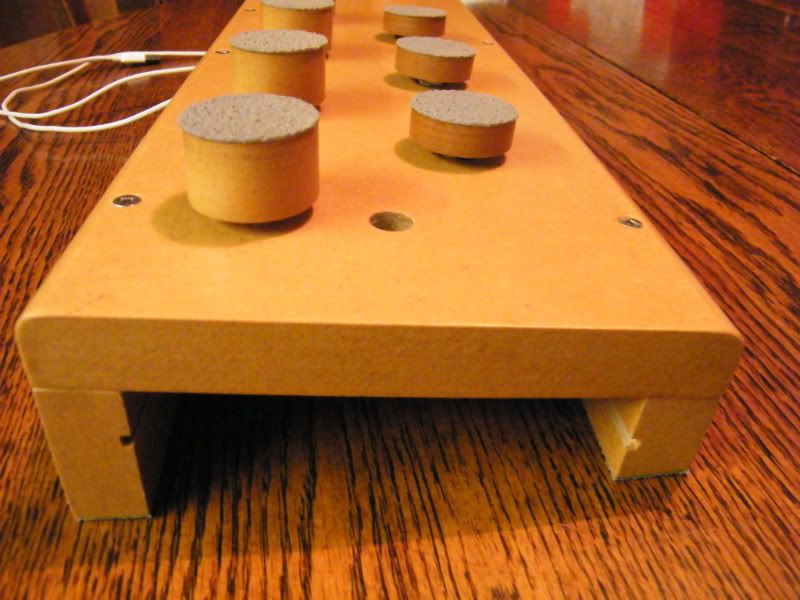 I have also added springs to the plungers so now the plungers do not rely on the keys to return the plunger to the up position. The extra hole you see is to be able see to if caps lock is on when I daisy chain two of these together.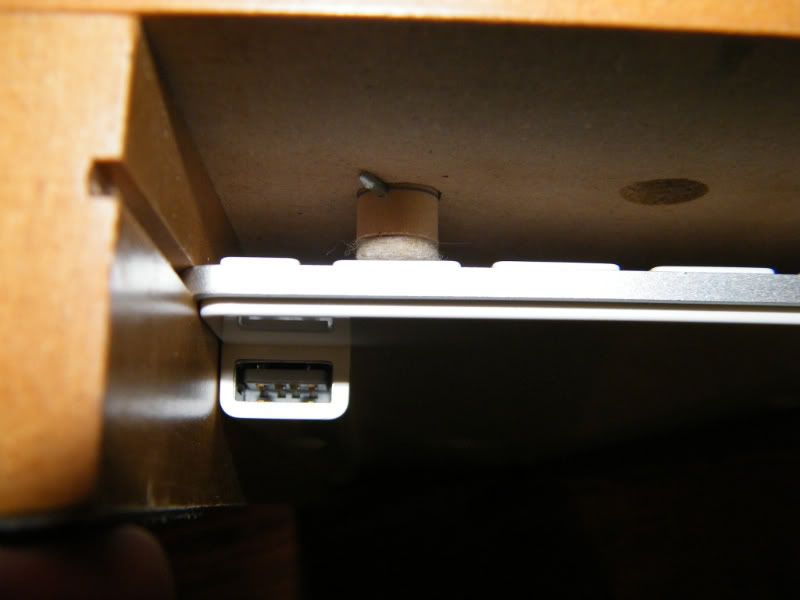 I have also added a pin to capture the plunger so that it will not fall out if tipped on its side or put in a bag. Also added is a felt pad between the plunger and the qwerty keys.
It all works fine, and I am very happy with my new found freedom. I will now do some prep and planning for version 3 which will concentrate on form and materials. Everything for this "shuttle" was bought from my local hardware store.
I will get brave and try and make a video as well.
BELOW ARE THE DETAILS FOR VERSION 1
This is my working prototype, proof of concept before I refine it, utilizing Lives Key Map Mode.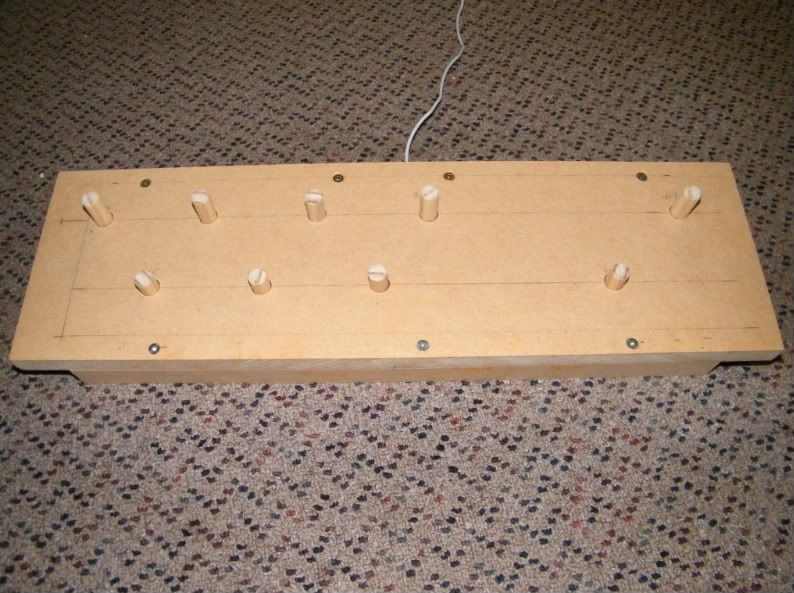 I have been wanting a foot controller for about a year now. I wanted something really simple for basic functions for when I am playing my guitar. There are a number of mods around for qwerty keyboards utilizing Key Map Mode and MIDI keyboards, but none really grabbed me as being right for me. In the end I wanted to mod a qwerty, but I wanted to make something half way decent, or at least have potential for development. After pondering this for several months I decided on using an
apple
keyboard
because it was the easiest to 'mount' in a case because of its flat design.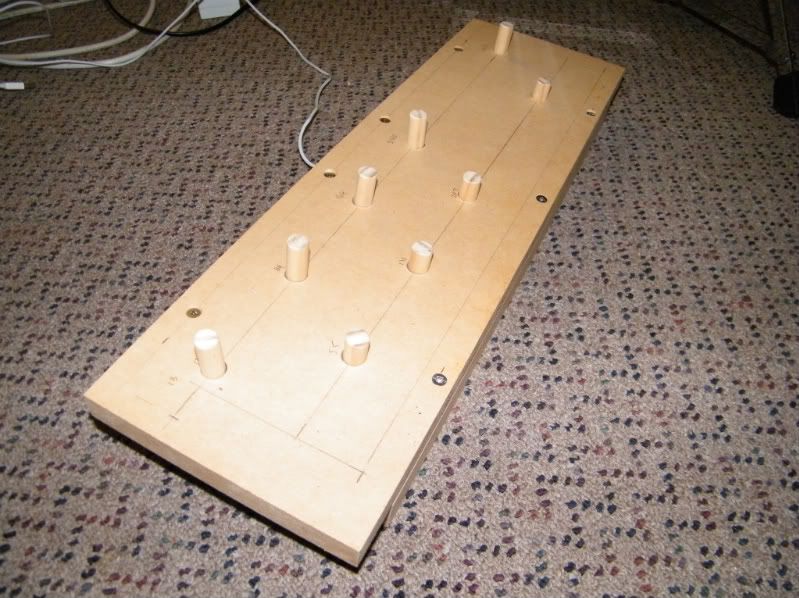 The unit has an approx 7 deg angle which does not look like much in the pics, but is fine so far.
As you can see, the dowels have 2 different lengths for the front and rear pegs. They are simply 12mm dia dowel sitting in 13mm holes. There is plenty of spring back from the key and no friction to speak of. The action is very small, all you need is a light tap with your foot. It was important for me to be able to wear shoes, not bare feet or big toes like some of the other mods I have seen around. The 10mm difference in height of the rear dowels and the current dowel placement has meant no accidental triggering of the dowel next door.
The top surface of the unit is 19mm MDF. The dowels simply sit in the holes on top of the keys. There is not enough spring in the keys to flick them out so no worries about watching a dowel sail across the room when I need it most.
There is a simple frame with a groove in it which holds the KB in place. The width of the groove is exactly the kerf created by a standard table saw blade, that is 3mm here.
I will use it like this for a little while longer and then make a 'finished' article. Its not heavy. Its perfect for transportation in a med sized back pack. Just remove the dowels and bag em.
I will update this thread as time goes by. If you can put aside my previous wankery, feel free to ask questions, make comments, mods or what ever. I know I don't contribute much in the way of Ableton Live, but I hope this inspires someone else to get on with their DIY's. If nothing else, Thank you oh Mighty Ableton Community for every thing you have done for me.
Cheers. Greg.