I'm trying to install a new sound bank into a virus indigo. The sound bank is a midi file, but when I try to drop it onto a midi track in Ableton it doesn't recognize it as a midi file because it won't accept it onto the track. Does anyone know if I can install this sound bank using Ableton? Before switching to Live I was always able to do this in Cubase.
---
Posts: 265
Joined: Sun Dec 05, 2004 10:13 pm
i know on my virus ti i have to install patches in a folder then i can browse to them in the virus ti vst component. maybe same w indigo?
---
---
Thanks but I'm using a PC. I did some searching around and saw that MidiOX deals with sys ex. I've never used it before though. Can I use that to install the sound banks?
---
You don't have your old copy of Cubase anymore? Why not use that......

If not you can use Sound Quest's Midi Quest.. It's for PC and Mac.

I've been thinking about getting an indigo. How are they? The YouTube demos seem pretty good but I wanna know user experience.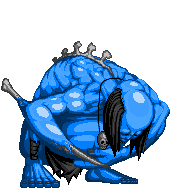 ---
I recently upgraded my computer to Windows 7 and it wiped the drive clean so when I started over I didn't bother installing my old version of Cubase SX on it. I figured it wouldn't work with Windows 7 anyways. I guess I could install it and see for sure.
I'll look into Midi Quest, but I honestly don't want to pay a chunk of cash for something if there is a free alternative out there.
I personally love my Indigo, although I probably don't use it as much as I should. Caught up in VSTs I guess, but I've never been able to let it go. Ultimately, I'm glad I've hung onto it for this long because it is still sexy to look at

---
Posts: 85
Joined: Sun Oct 12, 2008 3:57 pm
Try using Elektron's C6 application. It's not specific to Elektron Machines, and there's no installation required. Just fire it up, set your MIDI ports, drop the SYSEX into it and send.
---