Hi,
I know there are a million tutorials etc on having maschine on multiple outputs in live, but for the life of me i just cant work out what i want to do.
Basically i just want to have 8 midi channels in live (each one corresponding to the 8 groups on machine)... then I'd like to export my patterns from maschine into live for playback - either by dragging the midi pattern from maschine to its corresponding channel strip or recording the clip in.
I'd like to process each channel with abletons effects.
I have so far managed to get each group playing on its own channel in Live, so group A plays on 'maschine 24, group b plays on B' etc as you can see below.....But when i press record in one of the clip slots it doesn't record the midi from maschin into the clip.
Here are some pics of how i have it set up at the moment -
Ins And Outs in ableton -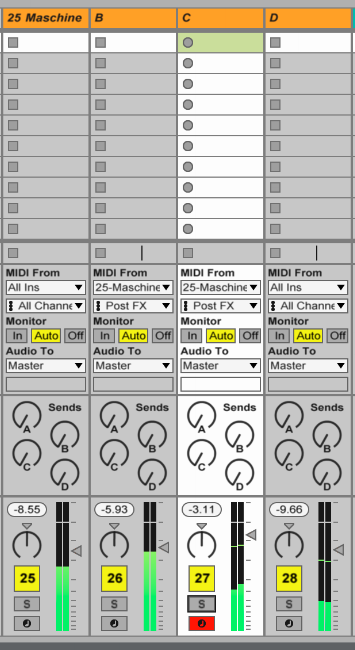 Channel/group B (using Ext instrument - not sure if i should be or not?)
Channel C -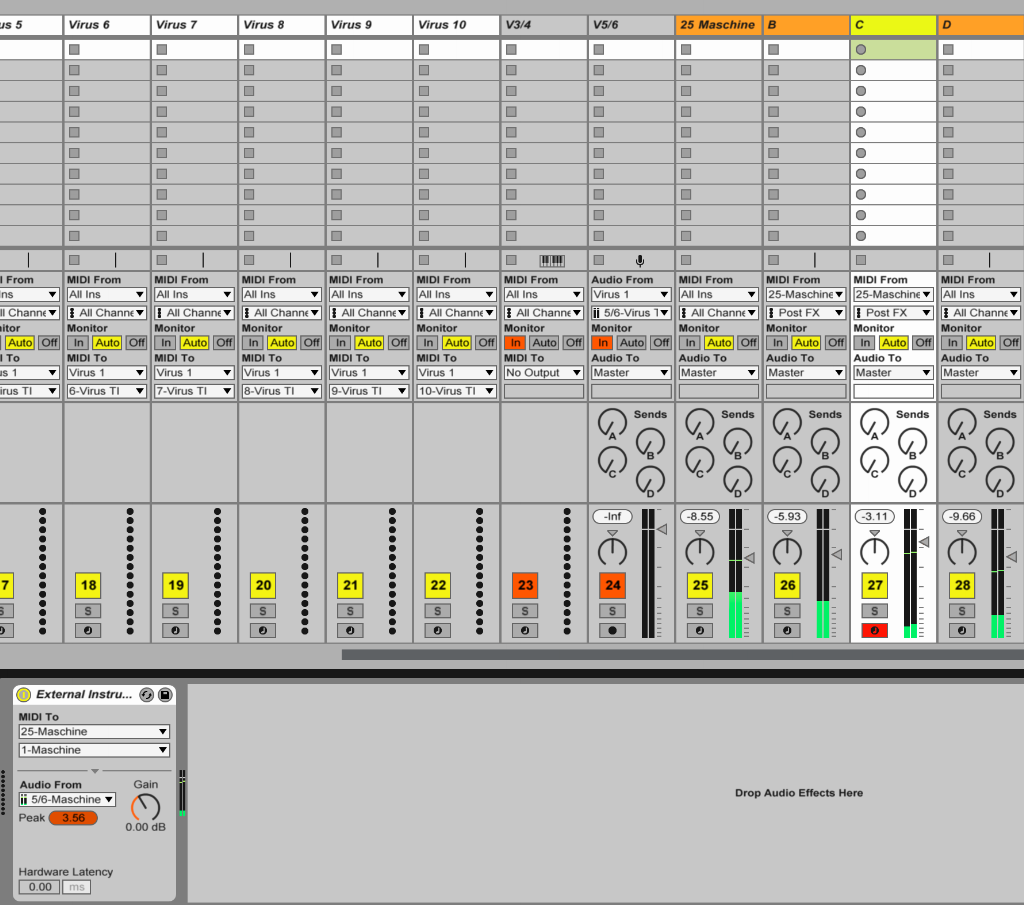 Channel D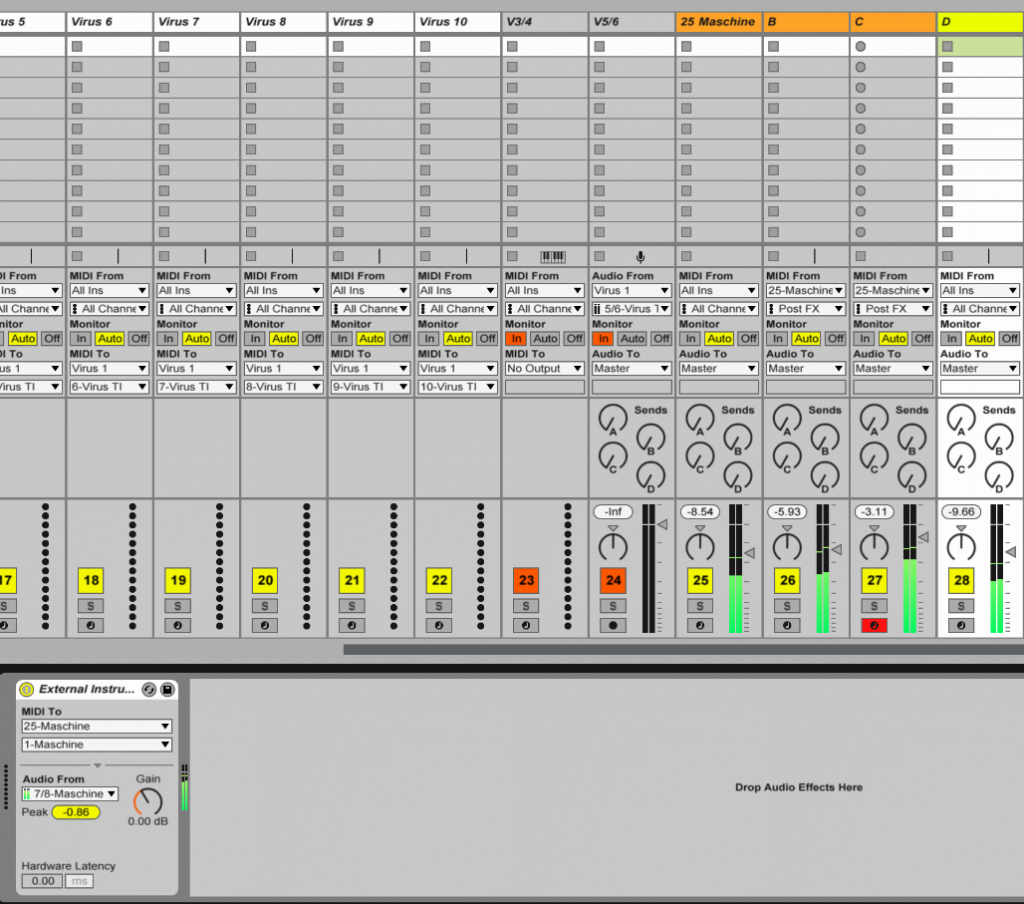 Maschine Routings - (group B = Out2, Group C = Out3 etc....)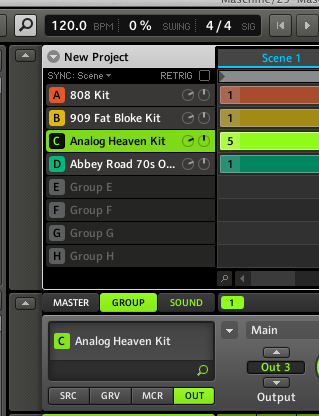 Any help would really be appreciated, i'm fairly new to live.
Thanks