We're excited to release our Touchscreen Device/VST controller for Ableton Live 9 - called PULL (requires Lemur app).
Lemur is on sale at the moment 60% off -
https://itunes.apple.com/us/app/lemur/id481290621?mt=8
http://www.xmonsta.com/product/pull-ipa ... ce-editor/
- Touch Control all of Ableton Live native devices
- Touch Control of VSTs and Max Devices
- Available on iPad and Android (Check with us for supported Android versions)
- Access devices inside rack chains (any level deep)
- Create your own custom VST/Max Device templates (no Max programming needed, create all your templates using only Lemur!)
- Video demo: https://www.youtube.com/watch?v=JeKvW1wvRYI
- PULL can be found here: http://www.xmonsta.com/product/pull-ipa ... ce-editor/

NEW! - Control VSTi, VST, AU plugins and also Max for Live devices
NEW! - Installers for MAC/WIN
NEW! V2.2 - PULL is faster - much faster! - You wont notice PULL in your set now, templates will just flash up on the iPad while you're working
In a nutshell, this software allows you to edit fullscreen versions of every ableton device, or plugin from your iPad . It follows any device that is currently selected and displays a very large, multi-touch template on the iPad for editing.
We noticed that while there are some great controllers for Ableton, most of these lack intuitiveness when editing devices (only allowing you to edit 8 banks of parameters at a time, using generic knobs). PULL is set to change this, providing much larger, full screen, multi-touch versions that are designed to look just like Ableton devices and VST's.
Here's an example of the Operator Template: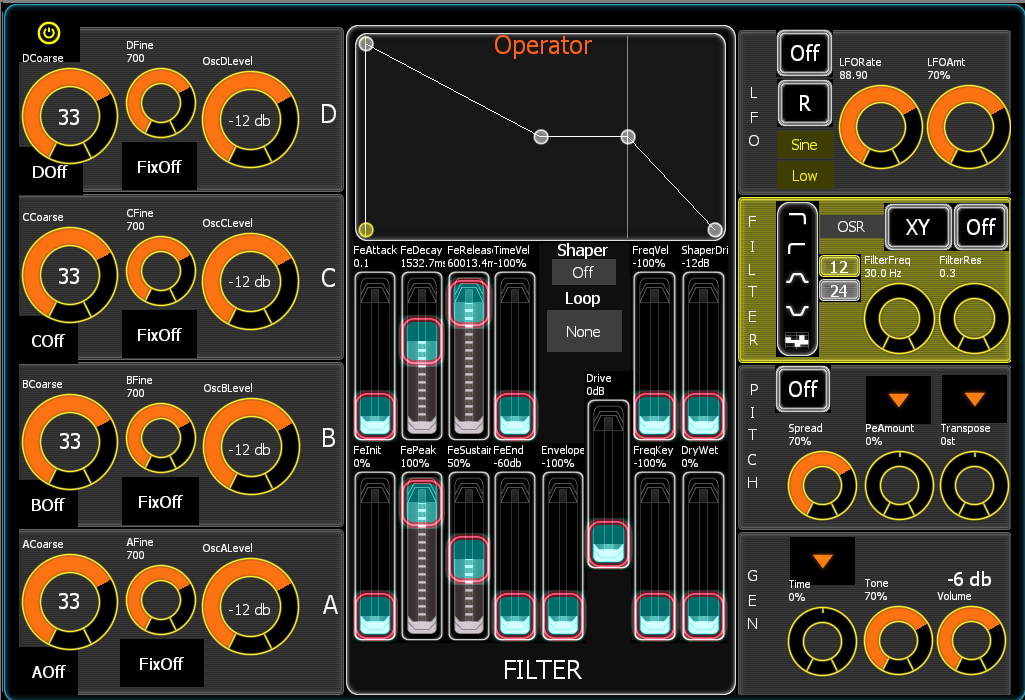 Sylenth1 VSTi synth (Out Now!):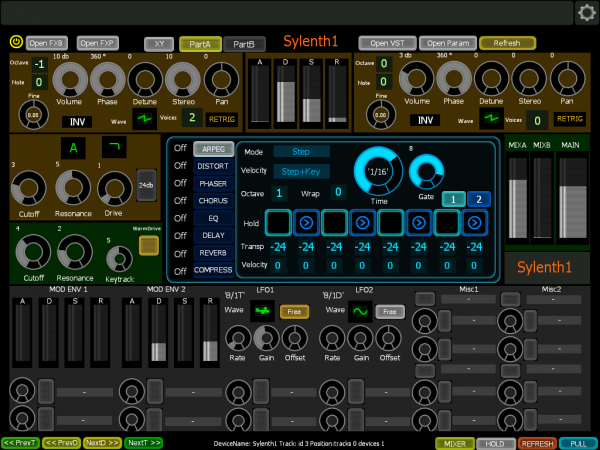 Our XVAnalogFilter.amxd Max Device (included inside download folder) - This is one of our own free Max For Live devices, to demonstrate how templating works for Max for Live devices.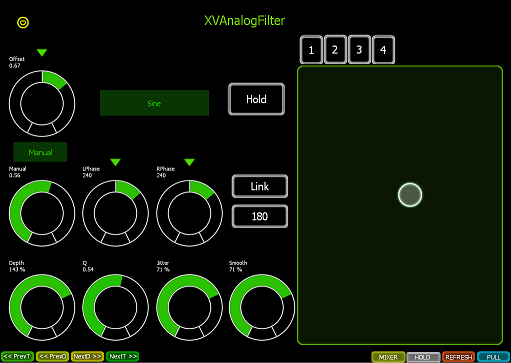 Hope you enjoy it and look forward to hearing your feedback.
Cheers
Xmonsta