Here's a too large pic of the front of it, you can see the LEDs that tell you which bank you're in.
Mostly writing with these things in even the software version I start with 16, and add more as the progression demands, so knowing which knob does what comes naturally.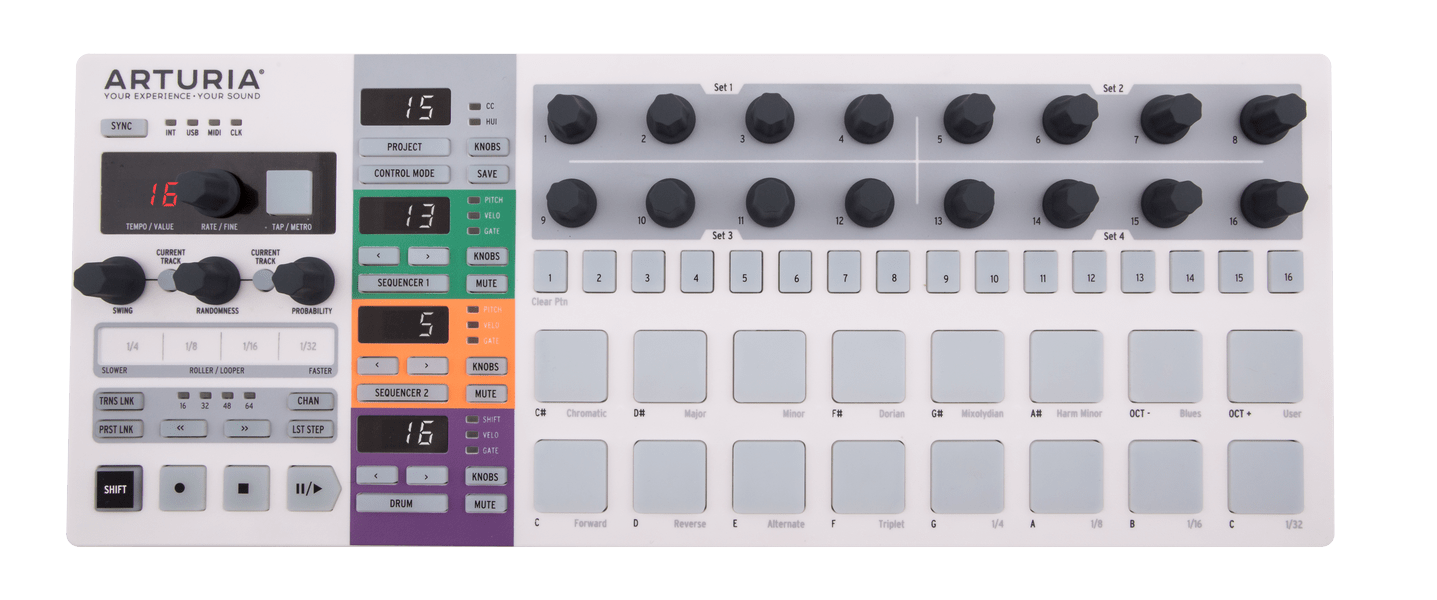 A side note, great product if it works well for sure! but from the "pro" tag to the "your experience your sound" blurb on the box itself, the whole thing is attempting to appeal to the elusive douche market... Arturia are lost at sea marketing wise...