Hey guys,
I could need a hint from you.
I currently try to match the tempo of an audio file by slicing up the clip in one-bar pieces.
I drag the audio to the position where it sounds best.
this is fine.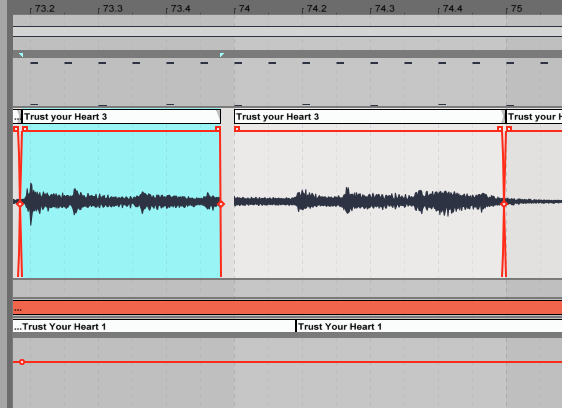 however, by dragging a clip to a neighbor for adjusting the cross-fade position there is this thing happening, which is annoying:
the neighbor clip moves its start-position inside the clip itself to another position. You can see it jumping to somewhere in the file by just dragging the previous clip at the border.
I can't do any crossfading.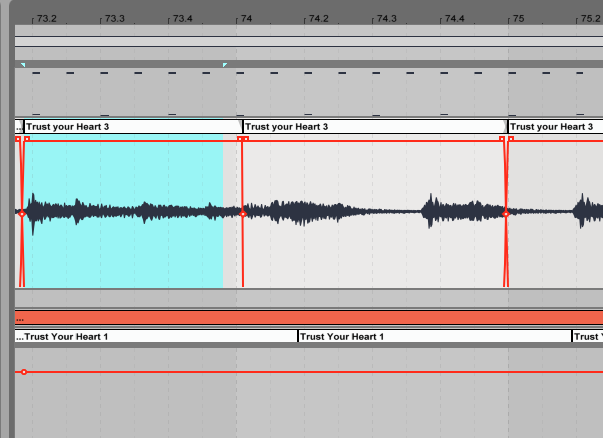 The clip was warped as tempo master before, but warp is turned of for both audio clips.
this must clearly be a bug. Has anyone experienced this?
I expect this to be because of my global tempo automation in this set.
However, in this region the tempo is constant.