Hey all,
Just wanted to let you know that Mike and I (alias Pitch Black) and Tom Cosm are going to be doing some gigs and Ableton Live workshops in London and Amsterdam on July the 24th and 25th.
More info about it here:
http://www.ableton.com/pages/2008/pitch ... m_workshop
We'd love you to come down and let us show you how us Kiwis party! And also how we're using the software we all love. As well as presentations from us and Tom, there'll be time for Q+A, general geeky talk and a few beers. Abes are kindly throwing in a few door-prizes as well.
So - Londoners and Dutchies (what do you call an Amsterdam-ite?), we'd love to see you! Come along for the workshops, and stay for the gig.
Cheers!
-Paddy Mike and Tom
London, Thursday July 24, 6:30pm @ Cargo: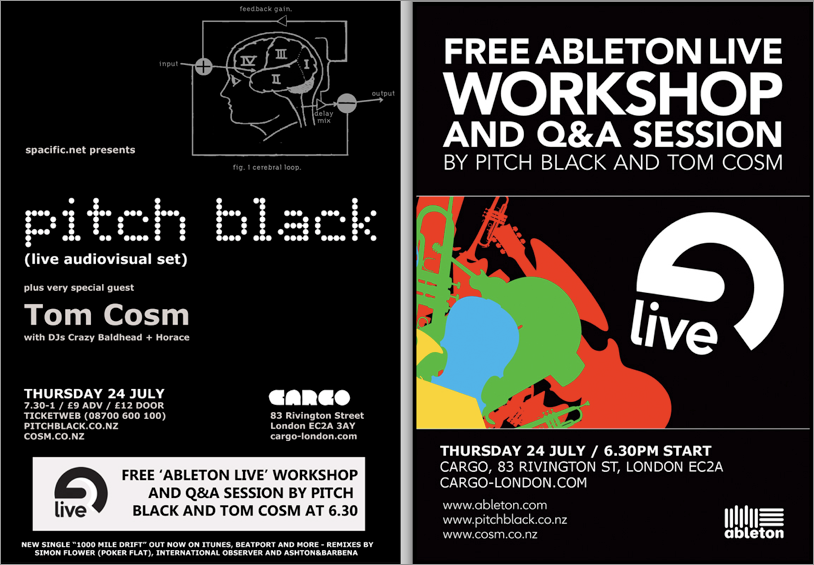 Amsterdam, Friday July 25, 7pm @ The Winston: