Roly, Alex, It was great to meet you guys, and many others as well... What a friendly bunch of people Abletonites are (if I do say so myself)
The workshop was a great success - at least 100 people! Totally stoked with the turnout.
UKRuss, we filmed it with 3 cameras, and we should have the video up in about a week to 10 days, once we get home and edit it.
Grainy cellphone pix:
Standing room only...
Tom lays it down...
Brothers and Sisters, join me in the Ableton Way...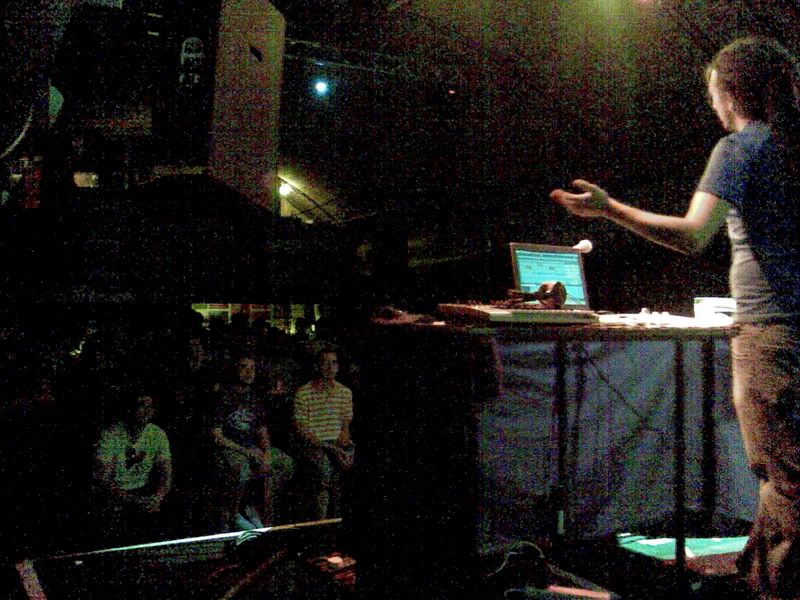 Chin stroker???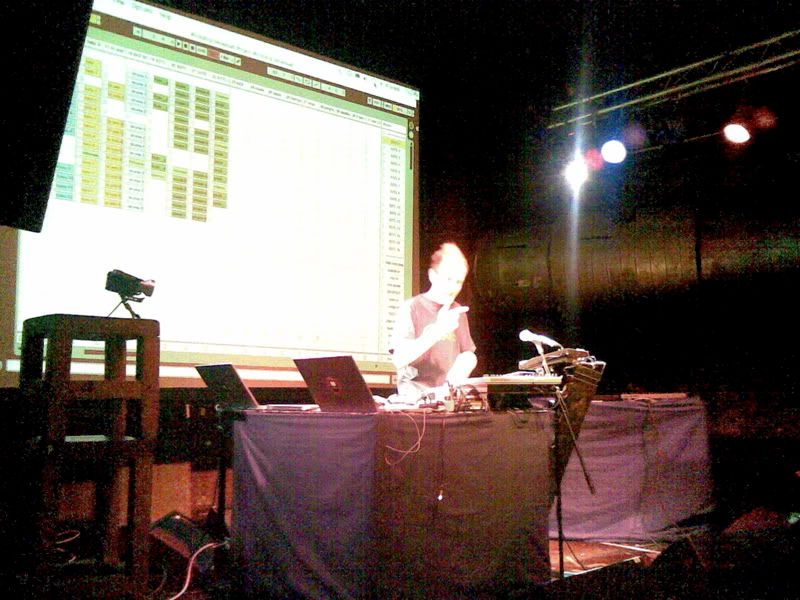 "My MIDI controller is this big!"