Right now, there is no real way to actually WRITE my music in Live. I like to work out scales, harmony and melody before i start thinking about anything else.
In Cubase they got this nailed. Having this ability right inside of your project will also aid in working out the progression and overall arrangement of a track FAR better and faster. And we all now how important speed is when one is writing the music (to retain that initail emotion)
I had requested these features in the Live 9 Beta forum as well. No one responded. I refuse to believe that i am the only on in this. There are still people out there who write music like this isn' t there?? Are thos people using Live??
Please voice your vote for this!
Ableton, please take your musician customers seriously. I dont want to use other apps, workarounds or other Daws even to be able to do this. Its supposed to be Ableton, not UNAbleton.
Thank you.
Arranger Track:
Chord Track: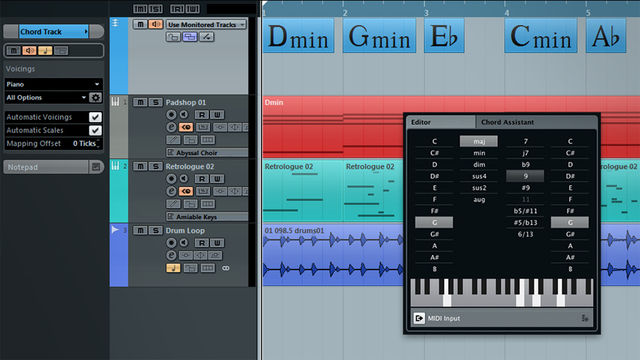 Ok, let me be more clear about my request; i dont have that need to pick and mix chords out of some preplayed chord library. I just want a Chord track and Arrangement track in wich we can notate our arangement/song structure and chord progressions. In a clear and obvious way. Like illustrated in the cubase pictures above.