Melodic Steps works after launch in front of a Piano Patch
after opening in Max for Live it does not work any more after closing MAX , no MIDI is sent out.
here is a Screenshot.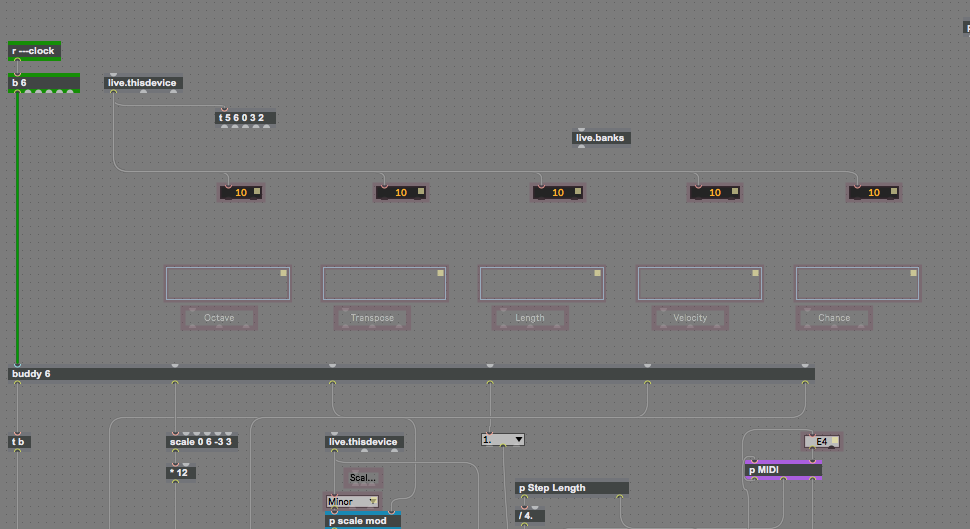 In the Melodic Steps orignal you can find the connections in the upper row.
Somehow they disappeared in my version. Nevertheless the patch works as intended after the launch, as it only had a minor change of a number box...
I also saved this Melodic Steps MIDI Effekt under a different name in MAX and made some hot swap devices out of this with certain settings.
They are all in the same folder in Music > Ableton > User Library > ...(and work fine after launch)
All in all: The LIVE set loads pretty long though: It has some Melodic steps instances and some externals LIVE Packs on a dedicated drive. It buffers the sounds during the launch. I have a blue progress bar in the lower left corner which informs me about this:
So: What is your experience in changing Melodic Steps with intended improvements and how to check avoid loading times?
Ah, and Just testing LIVE for my work...30 day trial