Hi!
i am attempting to cobble something quickly together to let me control my moog voyager RME using M4L.
Ive successfully been able to control anything that operates on a single CC command but some of the parameters take a MSB/LSB CC (see table below)
i was just wondering if anyone had any advice on sending such values through to the voyager, via a midiformat object through the CC inlet, or otherwise.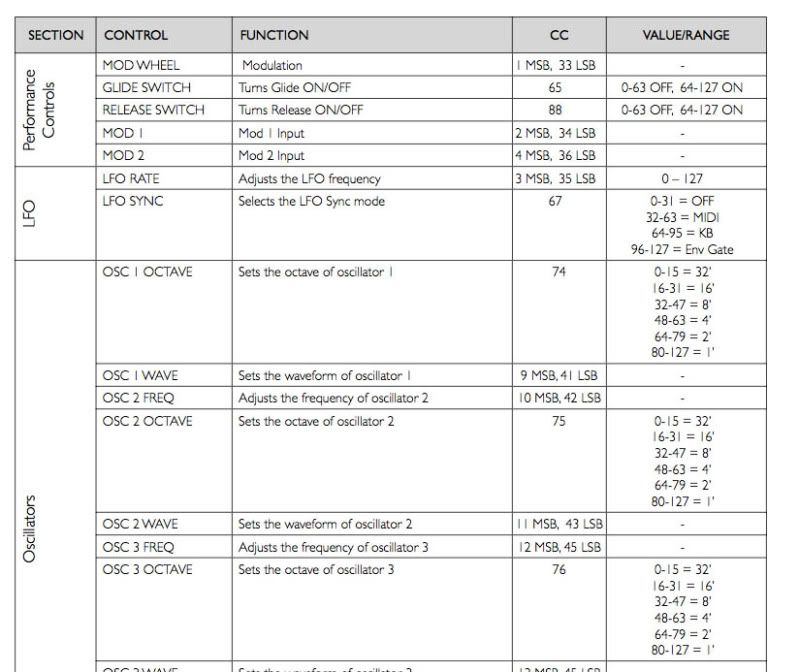 thanks in advance for any help, have a nice day
-Dan