Well after finishing the work i posted above, it crippled the CPU lol.... A few weekends out partying and back to the lab we go....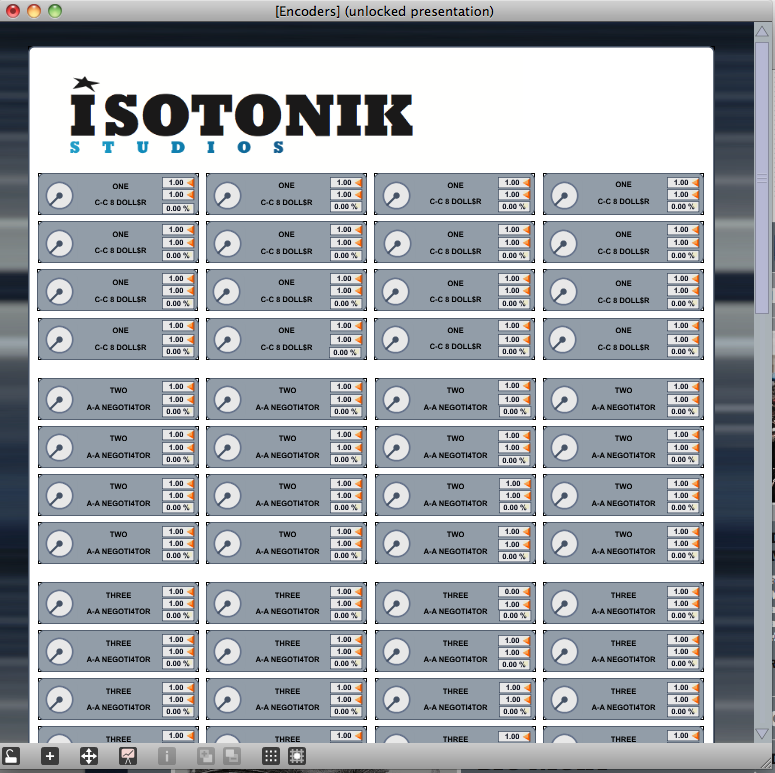 8 banks of user configurable encoders including Min and Max value ranges and reset values for each bank (arranged in columns as well as a master reset...
All settings are saved and recalled with your live set...
Switching between banks is done using the Shift Button and the Track Mode Buttons (Pan, Send A etc.) The Device Left and Right Buttons when Shift is pressed swap between the first and second banks of four, meaning you could have a 4 band filter on 8 tracks, then a set of effects across 8 tracks, then four sends across 8 tracks, then..... you get the idea....
Holding Shift and Clip/Track still brings back the default behaviour of the Device Control Encoders so they Automap to whatever device is in focus...
As a standalone device at the moment it complements Oktopad perfectly so i'll be putting together the often promised never delivered template based on utilising the two devices together as there's no conflict of functionality at this stage....
Cheers
D