We've released two betas so far, they brought back the encoders and the scenes of Isotonik...
The next beta is focused on upgrades to the feature set...
Firstly we've restyled everything following the cues from the standard devices in Live 9, as much of the functionality is controlled from floating windows accessible from the main device GUI we've added zooming control so that the user can set how large or small they want the windows to be...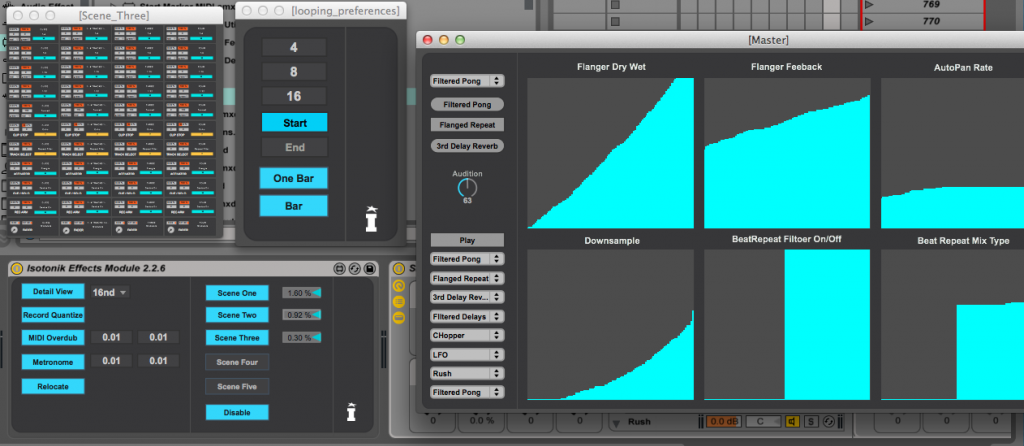 For the second scene we've totally upgraded the SMART effects to allow up to 100 different effects (rather than the original eight) to make it easier to set up the labels are now taken dynamically from the racks within the SMART rack, the floating window also has labels for each of the SMART graphs and theres an audition dial so that you can create effects without the APC40 connected...
You can choose to have 8 favourite effects assigned to the buttons of the APC40 and then bank between the rest with the Arm and Activator buttons of the 8th track, the solo button gives feedback and controls whether the effect rack is on or off...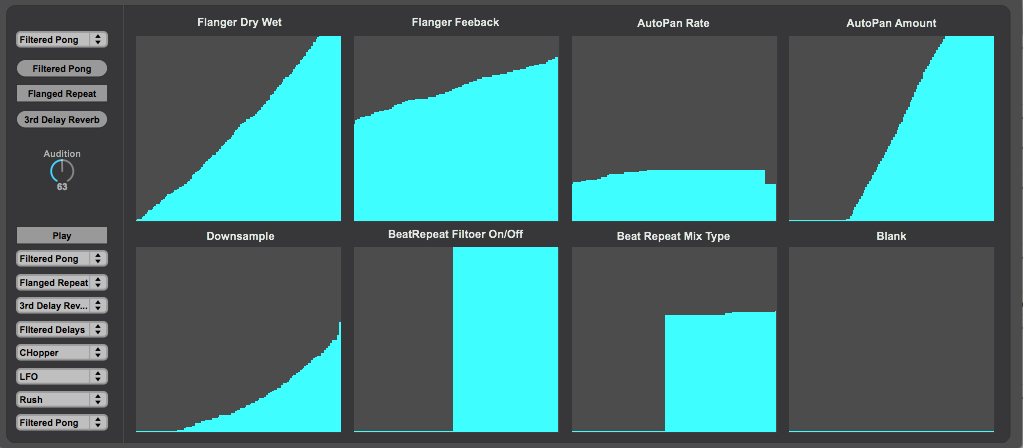 And nearly finished is the upgraded looping section that allows the user to set the 3 pre-determined loop lengths that will be set in the looping scene...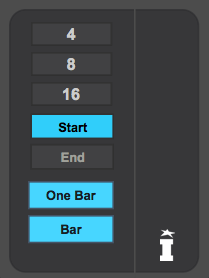 The update is as ever free to all subscribers! To help with the development of the device however we've teamed up with Ned Rush who we're collaborating with to create the 5th Scene of playable effects, this will be a paid upgrade...
Cheers
D