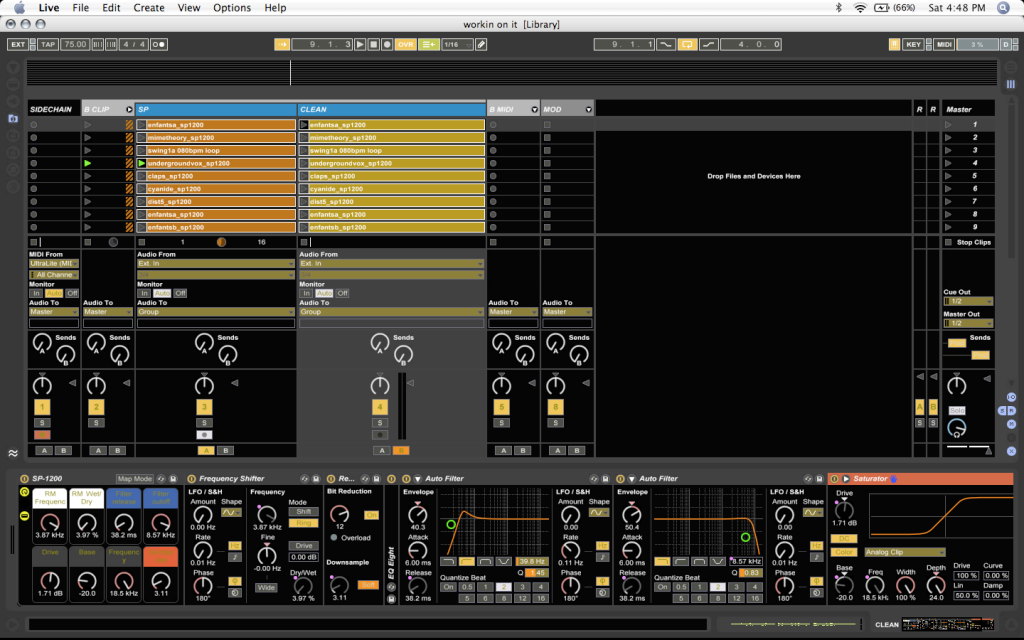 Just something I threw together for dirtying up softsynths and clean samples. Thought it might be of use to others.
This uses effects exclusive to Live 8.
The key to the 1200's sound aside from the bit rate is the SSM2044 lowpass filter chip that sits at the end of the "low quality" D/A stage. Lots of rolloff from 10k and up with a nice lowend bump with scooped mids. The sp's sample rate gives it that ring mod sound.
I had a big folder of sounds both sampled through the 1200, recorded through the main outs (these have fast release envelopes on the filter) and recorded at 24 bits/ 44.1K and a/b'ed them to create the rack.
The rack has a ring modulator, redux, 2 lowpass filters, a 1 band notch eq and a saturator in that order with the important stuff assigned to macros. Play with the settings depending on what kind of material you're using (melodic, percussive, bassy, trebly, etc.) It's pretty convincing to my ears. Curious what folks to have clocked a lot of time on an sp think...
Enjoy.
http://www.mediafire.com/?sharekey=d5a9 ... 8114394287
EDIT: should go without saying, but just delete the.txt after the.adg.