There's a Save 75% deal on this pack of 140 Ableton Operator Instrument racks.
They are
actually pretty good
, even if I say so myself. And cheap for a while.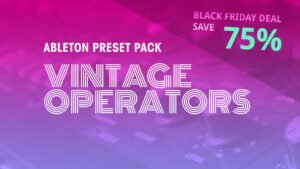 https://angstromnoises.com/shop/ableton ... eset-pack/
from now until 4th December 2020.
£4.49 (down from £17.99)
But really.
I accidentally lowered the price so low that PayPal are shafting me on each transaction, so you might as well make the most of it!