Setups looking nice and simple. Been wanting to downsize for soooo long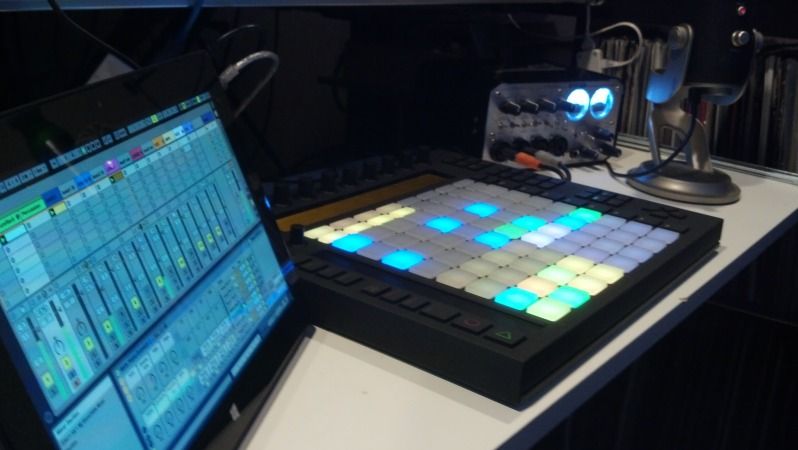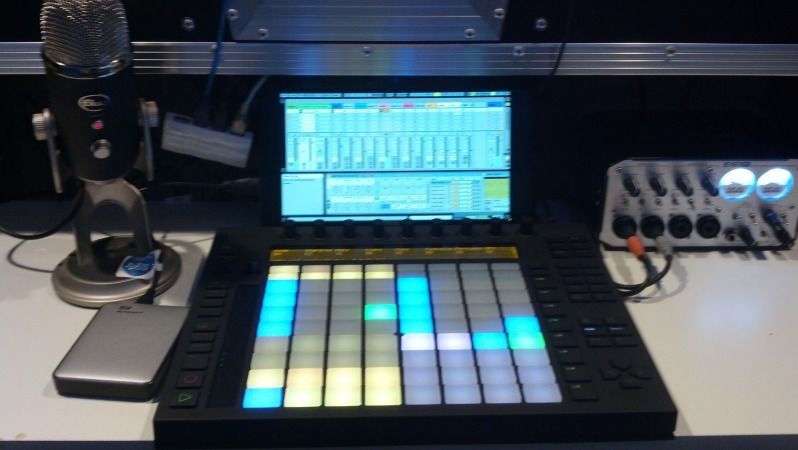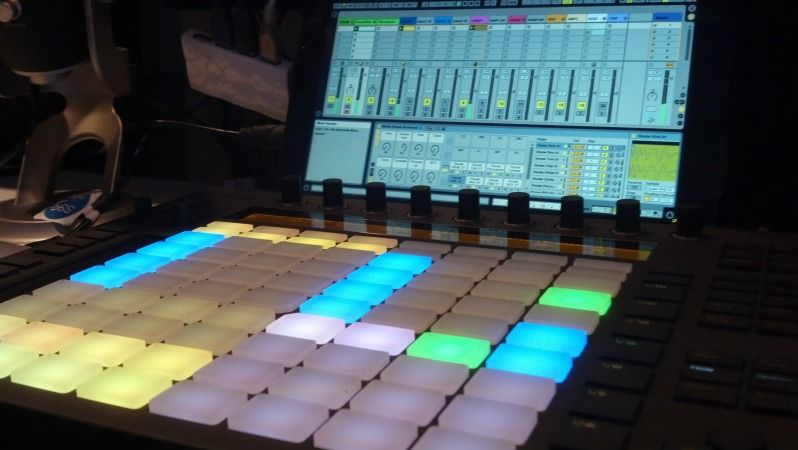 ---
Almost like the surface pro was made for the push

---
What's the tablet you are using? Is it stable with heavy projects and many tracks?
I'm very interested 'cause i would like to downsize too!
---
It's Microsoft Surface Pro. I'm interested how it handle with ableton too?
---
Nice minimal set-up! How do you like your Akai EIE Pro? I'm thinking of getting one...

"... it was just to make an average listener go: 'What the fuck is this?' That's a real inspiration for me and something that I will explore more on upcoming recordings."
- Wally De Backer (Gotye) quoting Ween's intention behind making records

---
its pretty stable so far. When at home playing that first scene...4 active tracks with a minimum of 4+effects each and other effects preloaded on other channels, it will run 60-70% internal sound...30-40 external. for heavy project loads, I would probably recommend one of the more heavy duty tablets like the ideapad yoga with 8gb ram. 4gb of ram is the max in these...so it really only works best for portability and getting ideas down. I will likely be using it on my mac for the more processor heavy mixing.
---
artpunk wrote:Nice minimal set-up! How do you like your Akai EIE Pro? I'm thinking of getting one...
The eie runs well so far. Extra usb is always nice but it requires power to run that part. Overall pretty solid tho...and not too pricy.
---
Nice setup skatr2, I'm jealous of your surface pro.
What's weird is that it looks like both are part of the same machine which made me wonder..
Why on earth people prefer squinting at a tiny screen on their hardware over a lovely large colour display. If MPC Ren, Maschine or Push had a nice large display like that as part of the hardware most people would be loving it.
---
Posts: 1479
Joined: Wed Apr 03, 2013 9:22 am
Contact:
Yeah, that setup is looking pretty zen. +1 on the large color display comment. No way I want to go back to little Lcd screens.
---