Hi, I've found a way to tweak colors on Push. All that you need is create a file in your text editor, copy/paste code from here
https://github.com/gluon/AbletonLive9_R ... Default.py
save it as SkinDefault.py in your /Applications/Ableton Live 9 Suite.app/Contents/App-Resources/MIDI Remote Scripts/Push (this is for Mac, i'm not sure where it's in Windows). After, you just edit this file with colors that you like. Each time when you make any changes in it you have to restart ableton to make them visible. That's what i did at first with mine to get rid of bad led calibration.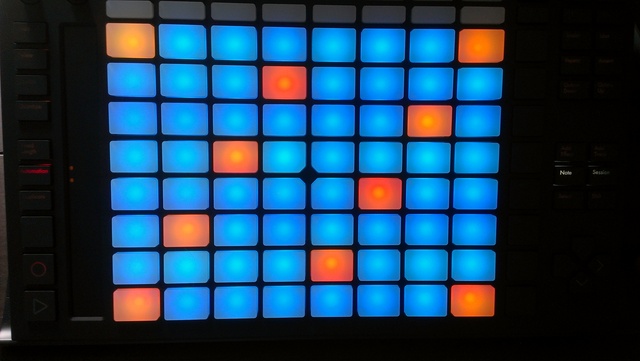 And remember, I'm not responsible if something would happen with your device

Btw, who knows a way how I can decompile other Push's python scripts? I'm really new to it.