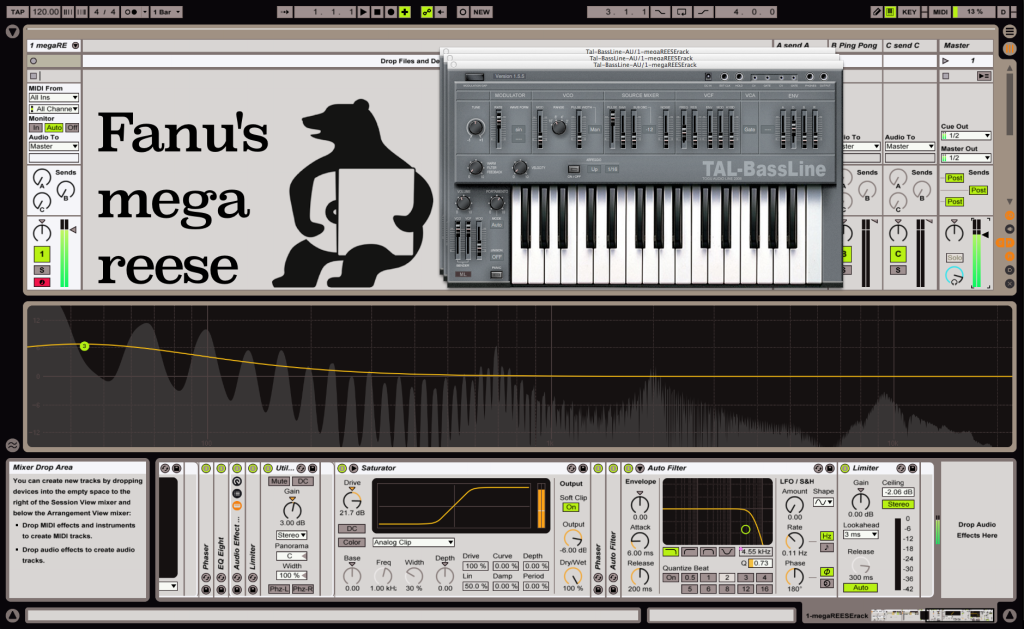 Having been into DNB for a long time, I haven't avoided hearing the classic "reese" bass many, many times, and as I'm interested in all aspects of music production myself and I see ppl ask "How to create a reese?" on music forums quite often, one night I got busy with Ableton Live (and some Lagavulin tasting, TBVH!) and came up with a reese bass of my own.
I posted the downloadable bass rack for everybody to download on my blog, so if you want to get it, head over to my website to download it:
http://www.fanumusic.com
It uses the free Bassline synth by TAL (link in the blog post).
I'd love to hear if you happen to use it in your productions, so let me know.