Even I'll admit there's cool shit out there that Apple doesn't make.
I'll start with the new Logitech Harmony remote.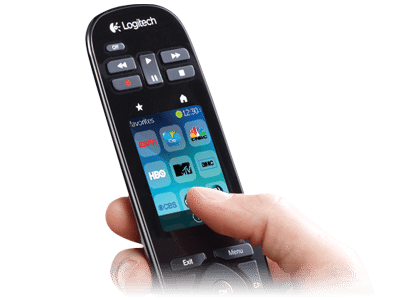 I love my Harmony One remote but this new one looks like some serious next level shit. My only issue is with the touch screen when I'm laying down it's not a good viewing angle to both aim the remote and press the right region of the screen. For that reason I wish they would add a signal beam to the bottom so you could be looking directly at in a vertical position and it would still send out a registering signal.
Hm, not sure if I like the buttons located at the top of the remote either. Seems like you could go to hit one and accidently trigger something on the touch screen too.
If nothing else, I like the concept of having icons for channels that can be rearranged in any order.