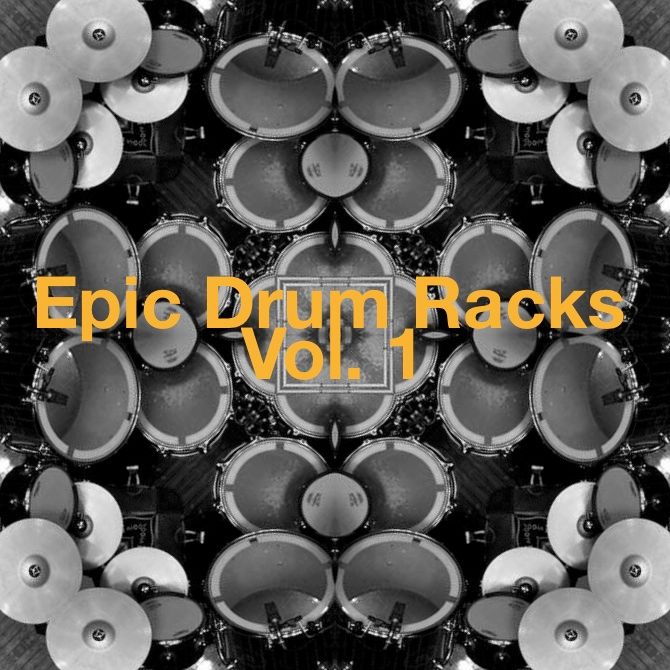 This took about a year to build. I wanted to create an easy way to have access to a large amount of useable drum kits with a simple way to browse, re-arrange, layer and edit. It utilizes the concept of 128's, but instead of just having a bunch of random samples thrown into a sampler, all the samples are organized as kits and are instrumentally matched as you scroll through them.
Categories are: Roland machines, Classic drum machines and synths, Machinedrum SPS-1 UW MKII and 8-bit/ circuit bent/ toy.
From the manual:
"Designed as a comprehensive tool to form the basis of percussive sound design, Epic Drum Racks Vol. 1 is a carefully curated and programmed sample-based library containing 4 general sound categories with 16 drum cells each, totaling 64 instrument racks, over 400 kits and nearly 9,000 high quality samples; all housed within a single Ableton Live Drum Rack and assigned to global macro controls. EDR Vol. 1 focuses on the electronic, whereas Vol. 2 will focus on the acoustic."
Hope you get some use out of it. It does utilize Sampler, but if there's demand, I can make a Simpler version pretty easily.
Cheers

https://audiobombs.com/items/449/epic-drum-racks-vol.-1
*For those that don't have Sampler, below a version that uses Simpler instead:
https://mega.co.nz/#!V51XBKKJ!IzQ9AG_PV ... 0k7ln0Z5cQ