I just recently picked up cycling.
At first I bought a crappy old busted up mountain bike for a few bucks just to get the feel of it, and just in case I decided it just wasn't for me... but immediately I lovedededed it! It's fun! Albeit a little scary, since NYC drivers aren't exactly the best or most considerate. But I think it adds to the experience. A bit more adrenaline in the mix. I loved it so much, today, I bought another bike... this time, a roadbike. And I'm suffering some real lust for it. I almost don't want to take it out to ride.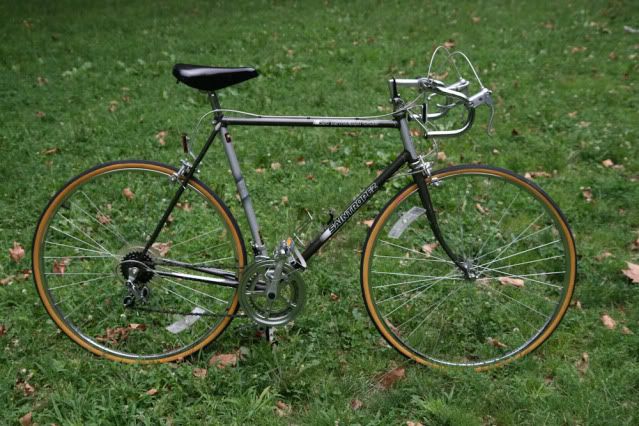 Share thoughts, share suggestions, tips, ideas, post pics of your own bikes... let's go for an e-ride.
PS: I'm selling the old busted up mountain bike. It just needs a little love. Probably a tune-up. Etc. etc. etc. Any NYC takers? Grab it for a few bucks, refurbish it, and turn it into an amazing machine. I still dig the paint job.